Itas Limited
Company Number: 5426905
NZBN: 9429041372647
MPI Aproval: 11450543045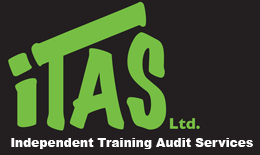 Locations
96-98 Wiri Station Road, Manukau
81 Hewletts Road, Mount Maunganui
799 Tremaine Avenue, Palmerston North
35 Earthmover Avenue, Hamilton
9 Waterloo Road, Sockburn
COVID-19 ITAS Ltd SERVICE ANNOUNCEMENT
We are working hard to maintain a safe environment for our staff and customers during this time.
Following directions from the New Zealand Transport Agency and meeting the requirements listed in the Ministry of Transport "Transport Sector-Essential Service Listings" our current operation standards and procedures are listed below.
Vehicle Inspections available.
Bookings only at all sites
Full Inspections, rechecks and CSA's
Please observe the 2 metre rule with all our staff.
As an inspection industry provider we are in constant contact with the New Zealand Transport Agency reviewing service delivery, exemptions and extensions to inspection requirements and will update this information directly to you.
Inspection Services all Sites
We will be open 5 days per week. Bookings essential.
Inspection Locations and contact numbers for bookings
ITAS LTD Auckland
Southpac Trucks
96-98 Wiri Station Road, Manukau
COF B Inspections, WOF Insections
Contact for bookings: 09 262 3181
ITAS LTD Hamilton
Southpac Trucks, Hamilton
36 Earthmover Crescent, Burbush, Hamilton
COF B Inspections
Contact for bookings: 07 222 2040
ITAS LTD Mount Maunganui
Truckline Services Ltd
81 Hewletts Road, Mount Maunganui
COF B inspections
Contact for Bookings: 07 575 7643
ITAS LTD Palmerston North
Emmetts Truck Services
799 Tremeaine Avenue, Roslyn, Palmerston North
COF B Inpections
Contact for Booking: 06 354 2691
ITAS LTD Christchurch
Blackwells Isuzu
9 Waterloo Road, Sockburn, Christchurch
COF B Inspections
Contact for Bookings: 03 344 3586
ITAS LTD wish to thank all our staff for making it possible to assist our customers in meeting their needs during this time. Please check our web site regularly for changes and updates.
From us to you, keep safe, care for your family together we can beat this.
Richard Lee
Lisa Shakeshaft